Menopause
Maca Peru Nature <br/>is the alternative to relieve the pain of menopause. <br/>While living with her menopause maca!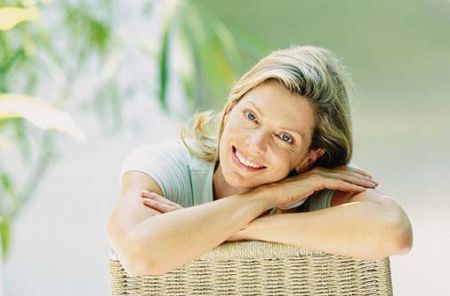 The main factor of menopause is hormonal imbalance that causes aging of the body. To compensate for this lack of hormones and relieve symptoms of menopause, maca is an alternative to hormone "synthetic".

By bridging this gap maca hormonal decreases considerably hot flashes. Maca stimulates natural hormonal glands and continues producing hormones which your body needs.
Unlike synthetic treatments, maca has no contraindication and is without side effects.

Women who use maca during the pre-menopause find relief in the early weeks of this time. The symptoms associated with menopause decrease continuously.
The exceptional concentration of minerals and trace elements slows the aging process of the body.
In the Andes, women who use Maca in their diets daily, are fertile, active and dynamic. They do not know the symptoms of menopause.
The different signs of hormonal imbalance are multiple :
Lushing,
Depression, anxiety,
Fatigue,
Vaginal dryness,
Diminished libido,
Irregular menstrual cycle,
Insomnia,
Irritability
Palpitation,
Anger,
Osteoporosis,
Bleeding gums,
Tingling in the limbs,
Hair loss,
Sudden weight gain,
Increased risk of allergy,
Disorder of the stomach, indigestion, gas,
Tension in the breasts,
Increased muscle tension,
Muscle pain, stiff joints,
Dry skin or red,
Urinary incontinence,
Difficult focusing
Menopause , which usually happens between 45 and 55 years when the ovaries stop producing eggs, is a gradual process. It begins from 8 to 10 years before the termination rules. This is the pre-menopause.
It is a time of hormonal disruption to the body of the woman. This state is related to the phasing of hormones and ovulation causing a hormonal imbalance. Hot flashes occur without warning and disrupt daily life of women.
Maca Peru Nature is the natural solution to combat the symptoms of menopause.